Gym Cleaning in Exeter
Hiring a cleaning company is a must for any business, and this is especially the case for areas like gyms that are full of specialised equipment in need of daily cleaning and sanitising. Also, since the coronavirus pandemic it is more important than ever to have a thorough cleaning strategy in place to ensure you customers feel confident and relaxed by knowing they're exercising in a clean environment. 
Exeter Cleaning Company
Gym equipment can quickly become unhygienic because it's used by so many different people, but our professional Exeter cleaners have the experience to know where the germ hotspots are in this type of space and will give those areas the special attention they need. Ensuring that every piece of equipment in your gym is cleaned thoroughly so that every morning when the gym opens, it is clean and ready for exercisers.
Commercial Cleaning in Exeter
One of the biggest advantages of having your gym cleaned by our commercial Exeter cleaning team is the elimination of bacteria and germs. Because even when gyms look clean, germs often lurk on fitness machines if they are not sanitised properly. So, our team of professional Exeter cleaners will make sure they clean and disinfect all exercise equipment with a commercial grade disinfectant spray which kill germs and bacteria as well as controlling odour.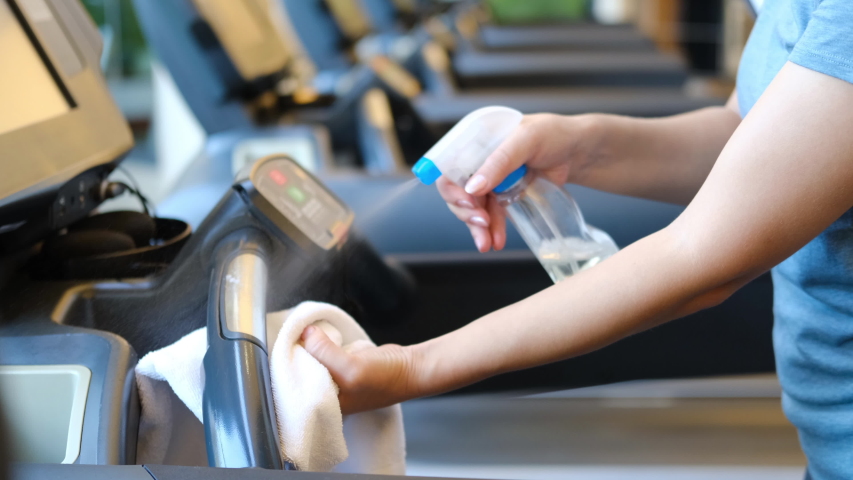 Touchpoint Cleaning in Exeter
Other areas to clean within a gym include the locker rooms which experience a high volume of people coming in and out. These areas have many touchpoints like door handles, toilet seats and sinks that should be cleaned every day. Also benches and locker doors must be cleaned, floors cleared, and mirrors polished. So, to make sure everything stays spotless, safe and in great condition our professional Exeter cleaners will not only keep everything clean but will also ensure that various surfaces are maintained for longevity. 
So, if your gym could use some extra help to keep your space sparkling clean or is finding it difficult to keep up with the new safety and sanitation measures why not reach out to us at Archway Facilities Exeter cleaning company on 01392 979360.